Article reposted with permission from AT Chat team, Perth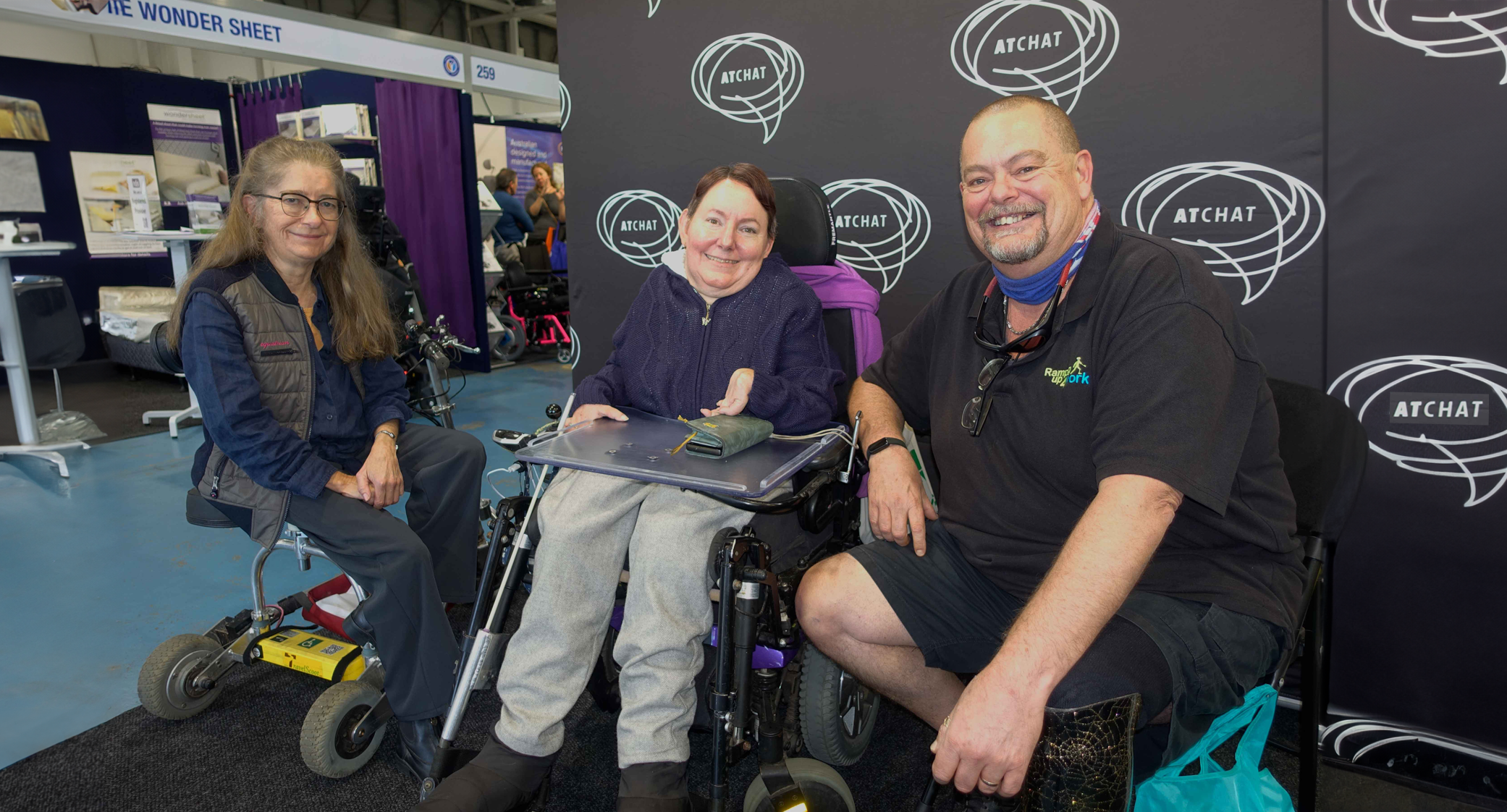 I thought I knew what this year's Perth ATSA Expo was going to be like, and it wasn't anything like it at all – it was so much better!
Working with AT Chat puts me at the heart of a community that is generous in sharing with their peers the 'what' and 'how' AT helps them live their lives. I get to hear about the innovative use of AT and introduced to some amazing new products by the individuals who use them.
While the worldwide web and many online connections help fill some gaps, there is nothing like immersing yourself in an expo invested in providing a space for people with disability, their families, carers, and professionals to explore the latest innovations in assistive technology.
Andrew Fairbairn shared; "To be very honest, I have been to many of these in the past and so was not really expecting anything to take my breath away. Well, I was very wrong. A remote-controlled wheelchair. That's insane, I can see so many uses for that."

Another attendee Debbie said that; "I came to the ATSA Expo with my companion. And I have been looking for a pull-down clothesline that can be installed in my laundry or a pull-out one on my patio, and I happened to come across the 'Up line', and they have the products that I want".
It just happens that AT Chatter Martin wrote about his purchase of his mechanical clothesline which you can read on our AT Portal here.(Opens in new tab) The portal is a great resource co-designed with our community of AT users. It houses a library of short videos and articles co-developed with our community to share the AT that helps them live, play, work.
If you couldn't make it to the expo, don't worry. We have some videos that will show you some of the amazing AT products that can help you live your life below including Brainfingers, Memory Machine, and KandoKutter. If you're interested in the seminar sessions, you can find some of the presentations by following this link.(Opens in new tab)
Video clips from some of the exhibitors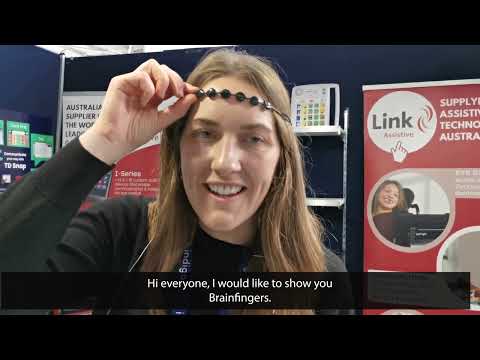 Play Video
Brainfingers is a technology product that allows people with physical disabilities to control their computers and other electronic devices using their brainwaves and facial muscle movements.
Learn more about this product here. (Opens in new tab)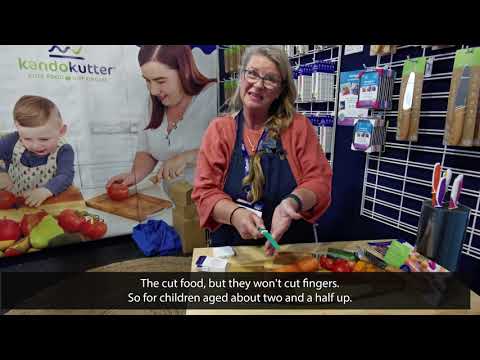 Play Video
The KandoKutter allows people to prepare their own food without the worry of cuts and injury.
This safe kitchen knife is designed to cut through all types of food – from tomatoes to steak – while keeping fingers safe.
They have been designed to support children and adults to be more independent in the kitchen.
Learn more about this product by following this link.(Opens in new tab)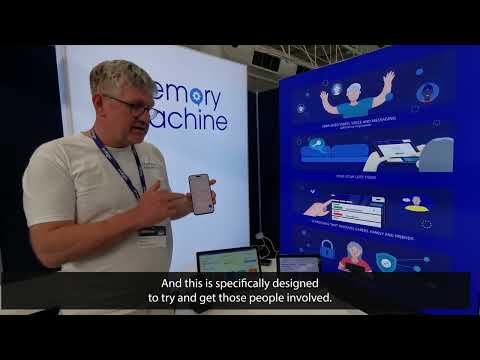 Play Video
Memory Machine is an omnichannel digital platform that integrates with a variety of hardware devices to help families contribute to the care of their loved ones.
It is designed to help with the challenges of memory loss and can help with forgetfulness, loosing things, and isolation. It was born out of the desire to give control, connection, and reassurance. Not only to the people living with memory loss but also to their carers, family, and friends.
Learn more about this product by following this link.(Opens in new tab)
Another highlight of the expo was the seminar program, where experts and users shared their insights and experiences on various topics related to assistive technology. Kristy Harper, Innovation and Growth Manager at iLA, that powers AT Chat, presented AT Chat's new Australia-wide AT Mentor Service. Kristy said:
"It's great to be able to share with ATSA attendees the important work AT Chat is doing to provide a space for people with disability to share their lived experience about assistive technology with each other.
We also launched the AT Mentor Service which provides an opportunity for people to work with an AT Mentor to research the assistive products that help them pursue their goals and provide the evidence they need to purchase it."

She added that there due to the increased interest in the service, there is a waitlist and that people can register their interest in accessing the AT Mentor service via the AT Chat website. She also said that ATSA 2023 was a huge success, and they were happy to be a part of it again.
We would like to thank the organisers of the Perth ATSA Expo for putting together such a wonderful event and shout out to all the AT Chatters who came to visit us at our stand to share their thoughts on the expo and to just say hi!
Check out what Enzo had to say about attending the expo below.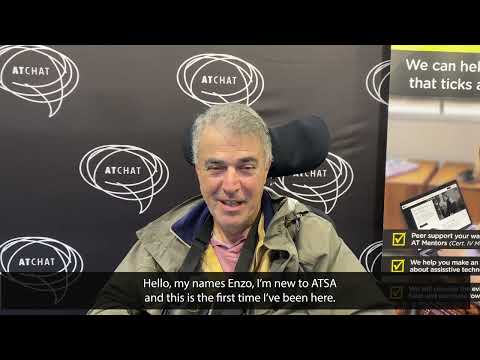 Play Video
---